Kayaking has grown massively popularity in Ireland over the past 5 years. Its growth has seen a big rise in kayak ownership and also the number of operators offering kayaking tours & kayaking lessons throughout Ireland.
One of the most popular spots for kayaking in the West of Ireland is Limerick City. A number of watersport operators now offer recreational kayaking tours and lessons from various bases throughout the City.
A Kayaking Tour of Limerick is a great gift for someone who enjoys a bit of adventure.
Extremesports.ie offer a range of Experience Days across Ireland, and they now offer a Kayaking Tour of Limerick for 2 people, available from March to September.
Google Map showing where to try Kayaking Tours & Lessons in Limerick City:
If you live near Limerick City, or are visiting the area, and you're keen to try Kayaking, here's what you need to do:
How to try Kayaking in Limerick City:
Decide if you want to take a Kayak Tour of Limerick or choose one of the other watersport experiences.
Purchase a Kayak Tour of Limerick for 2 people from the ExtremeSports.ie website.
Once you've decided when you want to do the tour, just send your preferred times and dates via the Gift Experience booking form.
Once your place is booked, you will receive a confirmation email from the Tour Host.
All kayaking safety equipment is provided, so on the day you just need to take along a towel, swimwear and some spare clothes
Have a great time!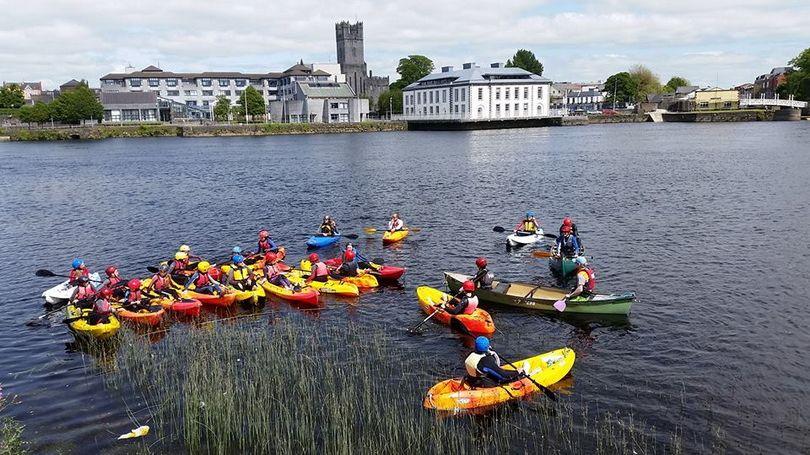 Watch this brief video which shows why Dave Neville of LimerickAdventures.com is so enthusiastic about Limerick City and the watersport & kayaking opportunities it offers:
And if you want to try SUP Boarding in Limerick City LimerickAdevntures.com are now offering 1.5 or 2.5 hour long sessions, starting from their base behind The Hunt Museum in the heart of Limerick. So if you're looking for things for your family to do in Limerick this Summer, why not check them out?